Congratulations to our 2020 Lights of Logan Winners! Thank you to the 60+ homes who participated!
Winners should join us at the January 20th, 2021 LPNA General Meeting to collect their prize. Winning Houses: 1407 Jefferson NE, 1316 Jefferson St NE, 908 19th Ave NE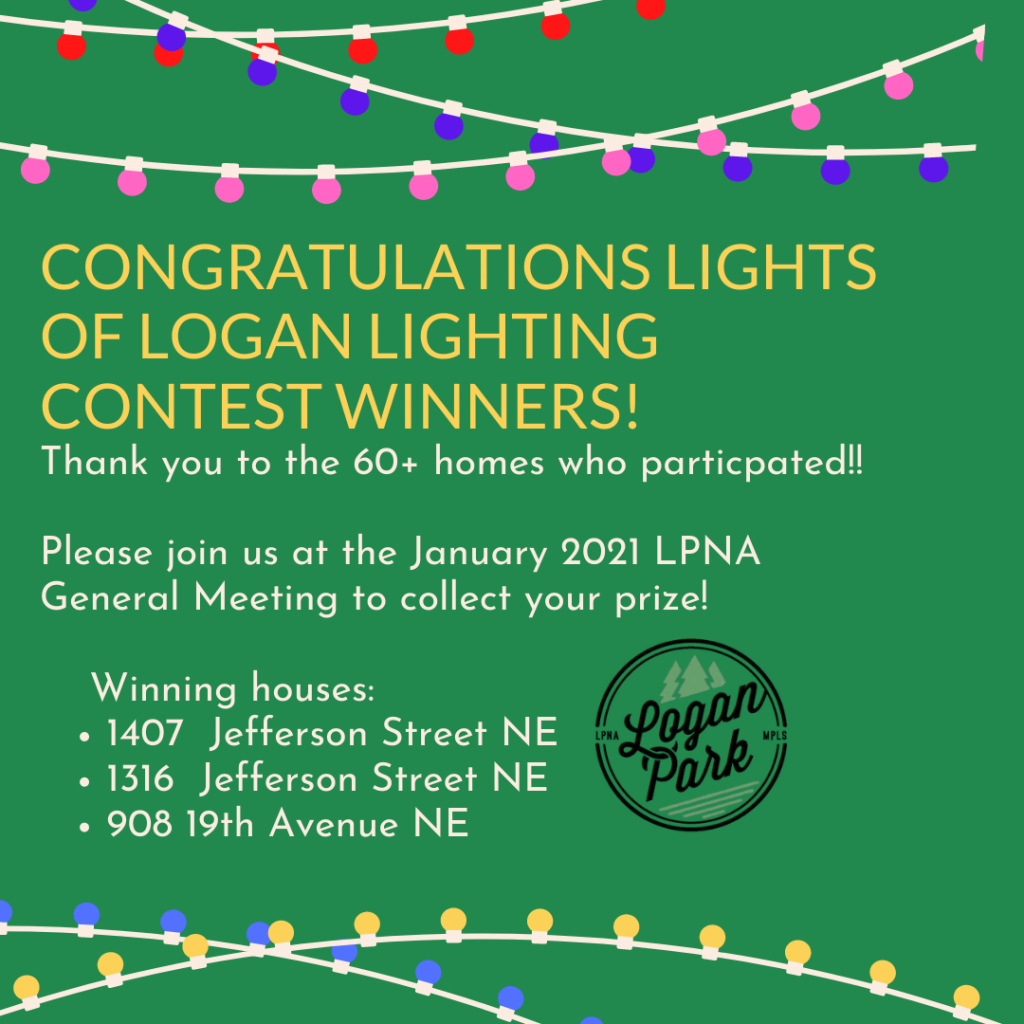 ---
Logan Park Neighborhood Association hosts an annual lighting contest. As the days get shorter and colder, extra neighborhood lighting brings warmth and brightness to our community.
Lights of Logan Lighting Contest 2020
Sunday December 13th, 5pm

Have you house/yard lights on by 5pm to be considered for judging.
Top 3 homes will receive a $50 gift card!
Winners will be announced in the January newsletter.
Sponsored by Logan Park Neighborhood Association.