Upcoming LPNA Meetings and Events:
LPNA Priorities Implementation Committee Meeting November 18th, 6:30 @ Logan Park
LPNA Street Safety Committee Meeting, Wednesday November 20th, 6pm @ Logan Park
LPNA General Meeting, Wednesday November 20th, 7pm @ Logan Park  Agenda: Crave Catering/Quincy Hall, US Census Department, Street Safety Updates.  Childcare available.
LPNA @ NE Farmer's Winter Market, Sunday December 15th, 10am @ Solar Arts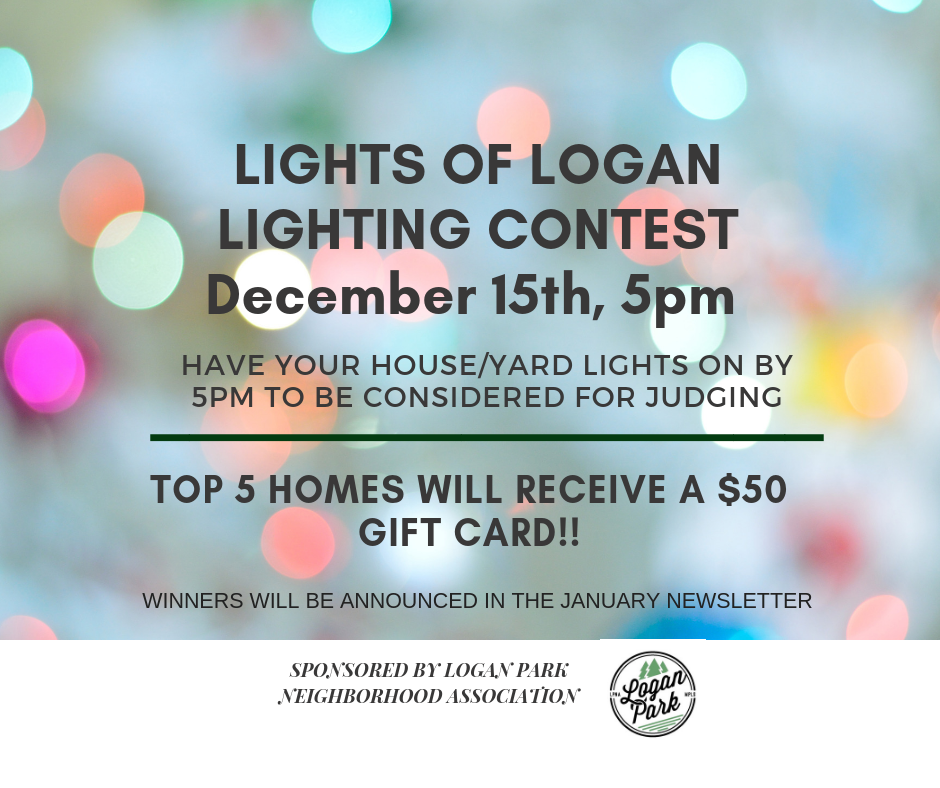 LPNA Board Meeting, Thursday January 9th, 2020,  6:15 PM @ Logan Park
---
Logan Park Neighborhood Association supports the community through the NE Parade, NE RIDE, NE Farmers Market, NE Coop Network, Edison Picnic, Open Streets, and Senior Wellness.
LPNA meets the third Wednesday of every month at 7:00 p.m. at Logan Park Community Center, 690 13th Ave NE. All are welcome. Childcare available upon request.
Bring your ideas and questions, meet your neighbors!
NOTE: There will be no meeting in August or December.