Community  Meeting, Wednesday Feb 21st, 7pm @ Logan Park, childcare provided

Agenda:
Legislative Information Management System (LIMS) Presentation, City of Minneapolis
Alicia Whitmore, Prepare and Prosper Tax Preparation
Susan Liesch, Jetset Bar, potential relocation to Quincy Street
Joshua Howe ( Optimistic Partners, 712 15th Avenue NE)
Quincy Hall

Board Meeting, Wednesday, Feb 7th, 7pm @ Logan Park
Street Safety Committee, Thursday, Feb 1st 6pm @ Logan Park, guest Kevin Reich
Wed 12.6 Street Safety Committee Meeting, 6pm @ LoganPark
Wed 12.6, Special Board Meeting  7pm @ Logan Park
Sun 12.17 Lights of Logan, have lights on by 5pm
Wed Nov 15th, General Meeting 7pm @ Logan Park, Nick Juarez, Crime Prevention Specialist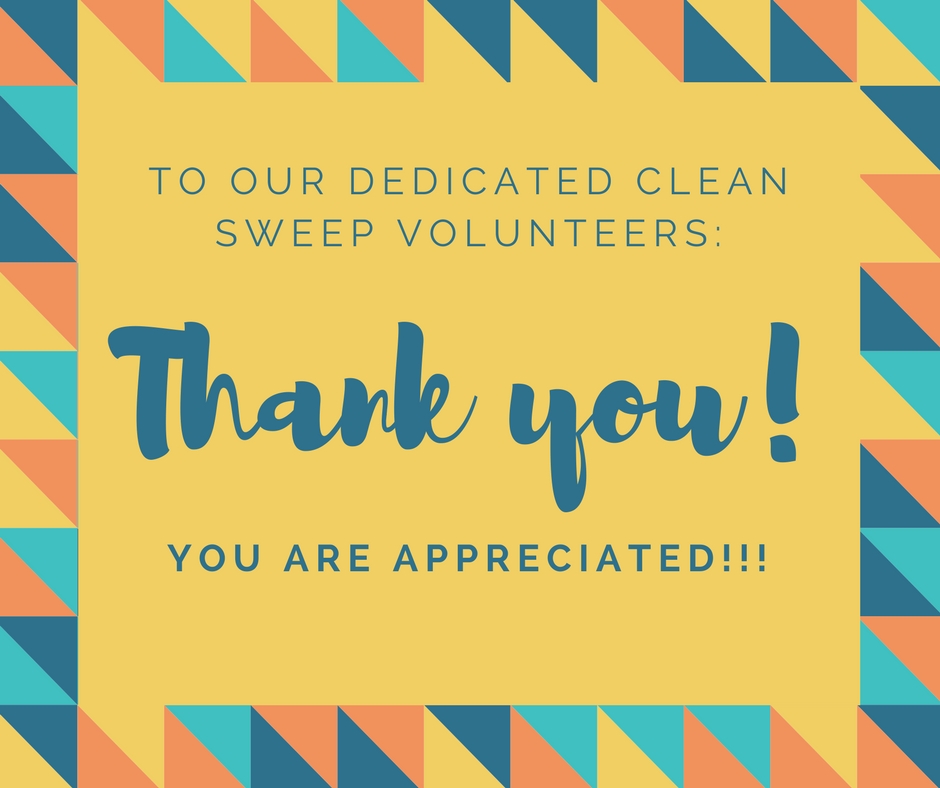 Wed 10.11 Finance Committee  7pm @ Able Brewery
Wed 10.18  LPNA General Meeting @7pm (childcare provided) , Maureen Bowman, 911 Services, Jeff Narabrook  Minneapolis Election Services, Nate Fowler, FairVote MN
Clean Sweep — October 7th 2017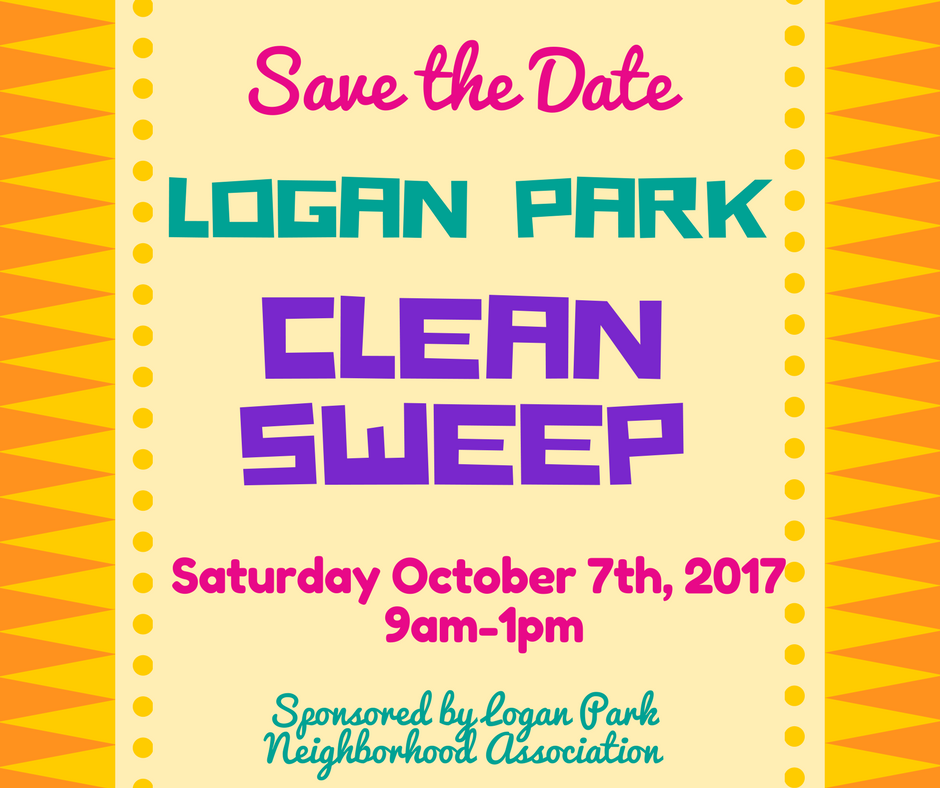 >Clean Sweep October 7th 2017
Wed 9.20 LPNA General Meeting  @7pm (childcare provided)  Agenda:  Presenter Marsha Gagnon,  Community Action Partnership of Hennepin County
Indeed We Can Fundraiser for LPNA
August 23rd 3-11pm
Join us for a night of Bingo and Beer at Indeed Brewing!
Indeed has selected Logan Park Neighborhood Association for its "Indeed we Can" give back program, net proceeds from the evening will be donated to LPNA.
Wednesday August 23rd, 3-11pm
Bar Bingo: 6-9pm
LPNA will be hosting bingo thanks to our generous business and community members:
Hillcrest Development ~ MN Twins Tickets for the Champions Club*
Red's Savoy Pizza
Emily's Lebanese Deli
Diamonds Coffee Shoppe
Al's Breakfast
MAYA Cuisine
Steller Hair Company
Minneapolis Make
Ideal Diner
The Mill Northeast
Matchbox Coffee Shop
Northeast Minneapolis Tool Library
Butcher and The Boar
Aki's BreadHaus – German Style Baking
Sen Yai Sen Lek – Thai Rice & Noodles
*Hillcrest Development has generously donated:
2-Twins Tickets to the Champions Club and a Voucher for Valet Parking for the August 30th, 7pm game v. the Chicago White Sox! This exciting bingo prize will be the coverall. The price to play this game is $5. Anyone hoping to win this highly-exclusive prize, valued at over $400 must have their hand stamped by 7:15 pm to play the coverall.For information check out: m.mlb.com/twins/tickets/premium/champions-club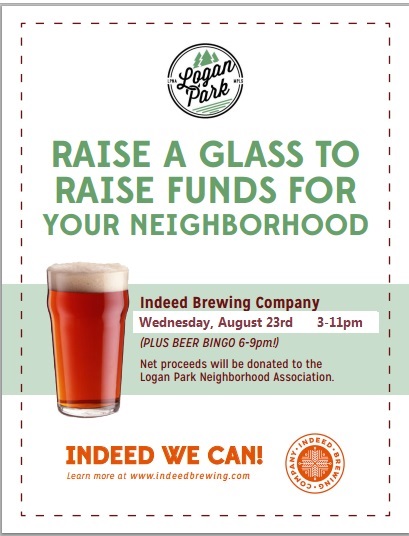 Wednesday July 19th 6pm @ Logan – Bylaws Committee Meeting (before general meeting)
---
Wednesday July 19th Meeting: Open House and Meet & Greet
Meet your neighbors!  Bring your questions and ideas!
We will host a raffle for 5 Logan Park T-shirts!!
(must be present to win)
Logan Park Rec Center,7pm  childcare provided
(no meeting in August)
***********************************************************
Saturday July 29th- Hosting a table at the NE Farmer's Market  
***********************************************************
Wed June 21st, Logan Park General Meeting [email protected] Logan Park (childcare available)
– Laura Horner, Save the Food Initiative, City of Minneapolis
-Kathleen Boe – Great Northern Green way, Minneapolis Riverfront  (confirmed)
Wednesday June 28th, 6pm @ Maya – Bylaws Committee Meeting
Wed May 17th Logan Park General Meeting 7pm@ Logan Park (childcare available)
Tamara Downs from the Local Food Initiative (food and raingardens)
 Board Elections
Chief Ohotto on body cameras
 invited Nick from Ranked Choice voting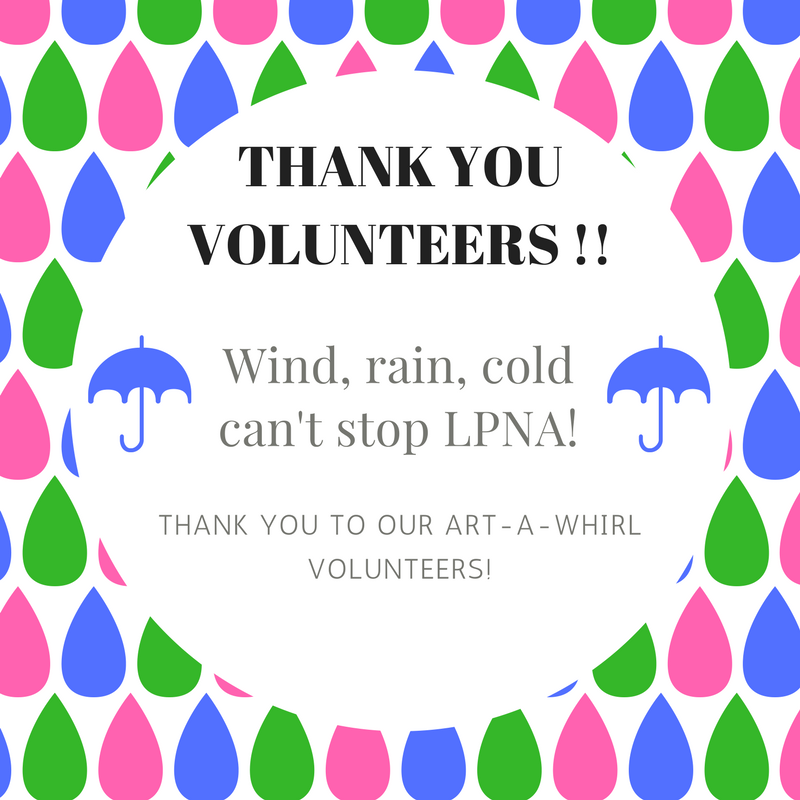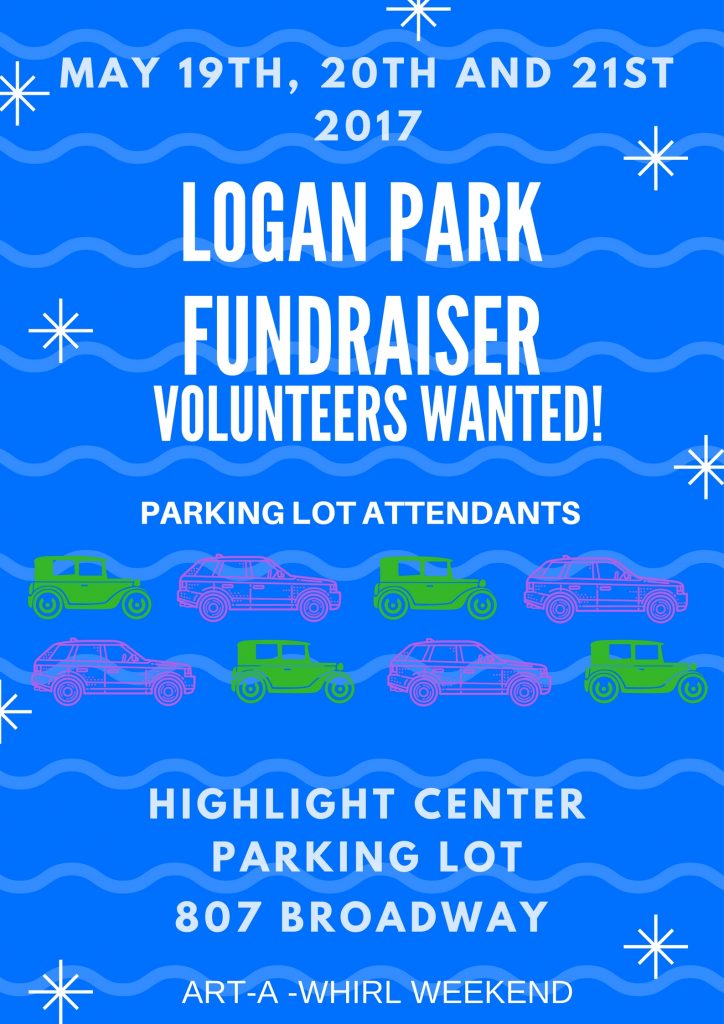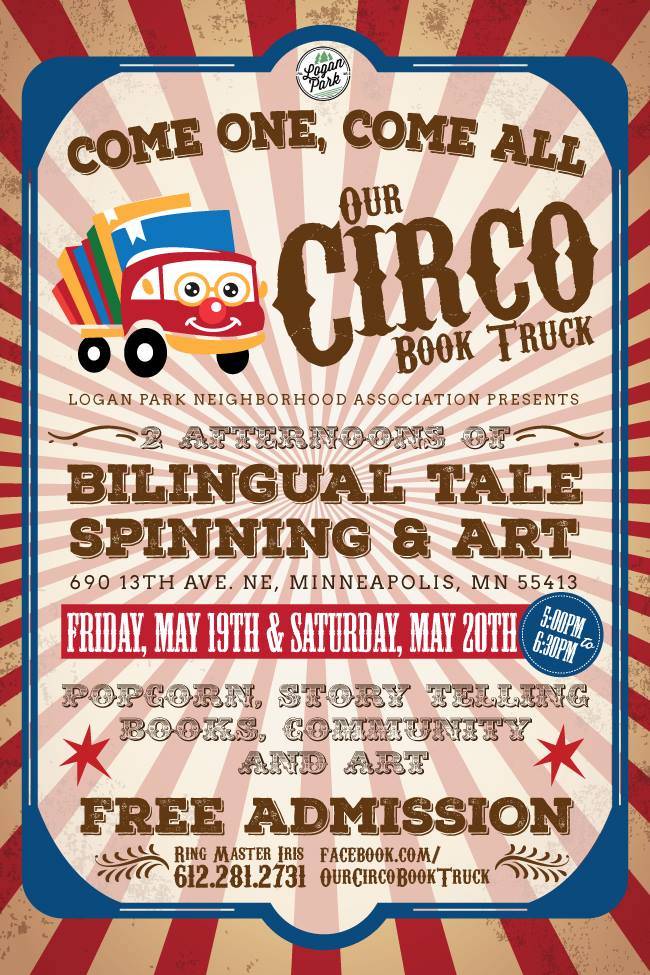 Wed May 3rd, East Sector Planning Meeting 7pm @ The Armory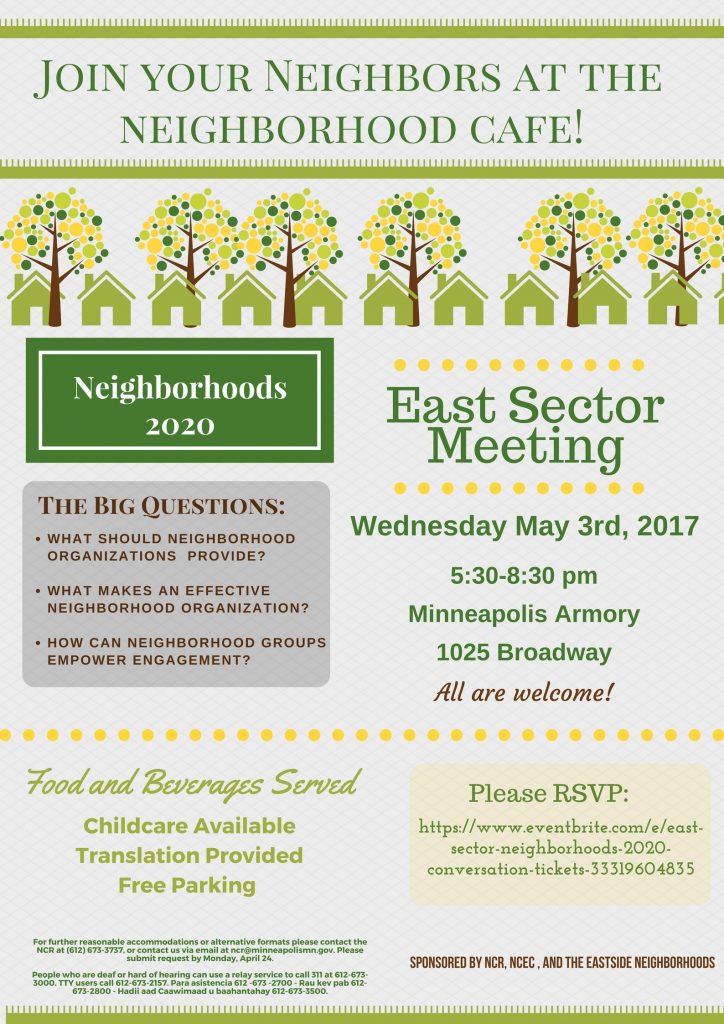 Sat May 6th  Clean Sweep 9am -1 pm – Volunteers needed!
Wed May 17th Logan Park General Meeting 7pm@ Logan Park (childcare available)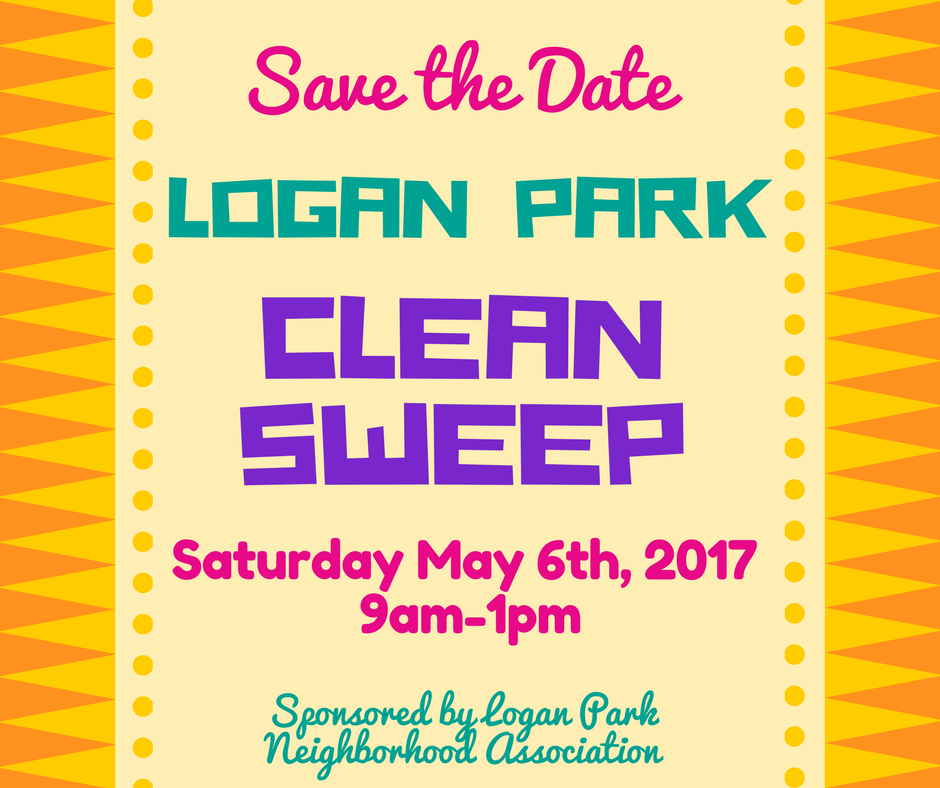 Wed April 19th, Logan Park General Meeting 7pm @ Logan Park (childcare available)
Mat Somlai, Block Studio presentation, MNDOT rep on I94 work
February 15th 7pm @ Logan Park, General Meeting (Childcare available)
January meeting, 1/18/17  7pm @Logan Park,  General Meeting (childcare provided)
Speaker John Bly from Metro Blooms on Raingardens for Pollinators & Clean Water
Kelly Rynda from Reading Partners, volunteer youth tutor program
November meeting , 11/16  7pm(childcare provided)
CEE representative to speak on Energy Audits and Home Loan Program.
October Meeting, 10/19 7pm (childcare provided)
Presentation on Edison Robotics team
Kay Anderson from NE Senior Services
City rep PH Copeland to speak on voter engagement
Indeed We Can Fundraiser October 12th 3-11pm @ Indeed Brewery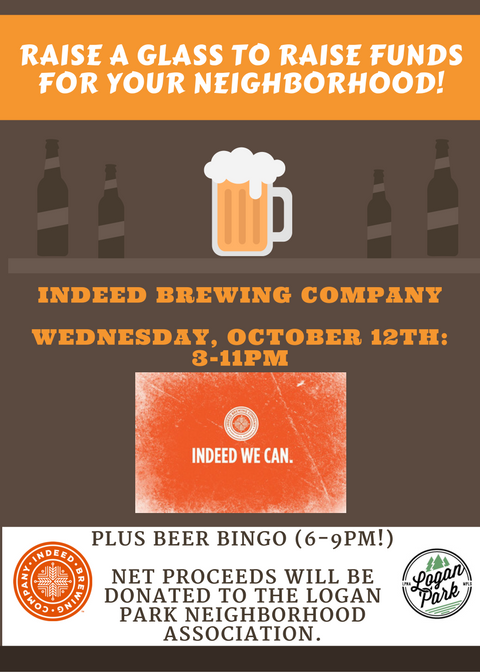 Mission Statement Committee -September 28th at 7pm
Clean Sweep – October 1st 9am-1pm: Logan Park neighborhood will host its second Clean Sweep event of 2016 on Saturday, October 1st.  All large refuse and metal items, as well as construction debris, should be placed in one's usual refuse pick-up area by 9am on October 1st.
Indeed We Can Fundraiser October 12th 3-11pm @ Indeed Brewery
September Meeting, 9/21 7pm (childcare provided)
Kathleen Boe presenting on Great Northern Greenway
City of Mpls 311 Agent Jordon Hook, presenting on 311 services
CANCELLED : 7/20/16 LPNA General Community Meeting, 7pm @ Logan Park Community Center (childcare provided)
8/3/16 Neighborhood Priority Planning WorkGroup 7pm @ Indeed Brewery
8/24/16 Tour of Highlight Center, 807 Broadway hosted by Sports Ngin.  (childcare provided at Logan Park Community Center)
Neighborhood Loan Program Workgroup:  Wednesday July 13 at Able Seedhouse & Brewery at 1121 Quincy St NE at 7pm  (childcare pending)
7/6/16  Board meeting 7pm (6:30 for social hour) @ Logan Park Community Center (childcare provided)
General Meeting: June 15th, 7pm @ Logan Park (childcare provided)
Join us in welcoming Kellie Kish, the Recycling Coordinator for the City of Minneapolis, to the June General Meeting, June 15th, 7pm @ Logan Park, childcare provided.
Maybe you're curious about the green containers in the alley or you may have signed up and would like to learn the best way to move your organics from the kitchen to the container. This is your chance to have your questions answered!  *Kellie will be bringing complimentary kitchen compost containers for the meeting attendees.*   More information can be found on the city web site.
Logan Park Clean Sweep April 30th
April 30th 2016 Clean Sweep Items List
Arbor Day
Join fellow Minneapolitans in a celebration of TREES! Together we'll plant over 130 trees in Logan Park. After helping the park, let's hangout, play some kickball, yard games, drink some beer, climb around on trees, learn from naturalists, and just have a good time. Bring the whole family!
Friday, April 29, 2016
4-8 pm
Logan Park
690 13th Ave. NE
Minneapolis, MN 55413
Schedule
4:30, 5, 5:30, 6, 6:30 pm: Tree Planting – arborist led in waves
5-7:30 pm: Kickball!
4-8 pm: Beer Garden
4-8 pm: Nature Play – tree challenge course & fort building
4-8 pm: Tree Learning with naturalists
4-8 pm: Landscape scale yard games – tree cookie checkers, throw line flingy pongy (tree-sized ladder golf), etc.
4-8 pm: Tree Climbing – rope and saddle with arborists
3rd (and final) Small Area Plan Town hall Meeting – March 30th Solar Arts/Chowgirls 3rd Floor, 6:30pm.
Plans will be posted for review and steering committee members will be available to answer questions. There will be a short presentation at 7pm. Doors open at 6:30.
Children welcome to attend. Light refreshments will be served.
• • •
La asociación del barrio de Logan Park le invita a asistir la tercera (y última) Reunión de Ayuntamiento para el Plan de Área Pequeña del Barrio.
Se pueden llevar al evento los niños. Se servirá un refrigerio ligero.
Event Details:
Wednesday, March 30th, 6:30 PM
Solar Arts Building/Chowgirls
711 15th Ave NE – 3rd Floor
---
How to Hold Better Meetings: Training – Feb 3rd 6:30 pm, Logan Park Community Center
---
Fundraiser for LPNA at Indeed Brewing: 10/14/15
Indeed Brewing Company generously offered to sponsor the annual "Indeed We Can" fundraiser for the Logan Park Neighborhood Association (LPNA).  On the evening of Wednesday, October 14th, the convivial taproom also became a festive bingo hall.
Many hopeful bingo players competed for fantastic prizes from neighborhood businesses and individuals. The atmosphere of winning heightened the fun of raising a glass of beer for a good cause.
During bingo play, there was one particular "hot table" of winning, where four of five players won prizes, some more than once. Oddly enough, this was the same table that last year set a lucky winning-streak as well. Sorry, but the location of the "hot table" will remain a secret to see if it works it's magic again next year!
We wish to thank our supporters, who without your contributions this event would not have happened.
We Gratefully Acknowledge:
Indeed Brewing Company
Our Local Business Community – who generously donated prizes
LPNA – Fundraising Committee
And… all of you who came out to "raise a glass" for this fundraising event.
The Logan Park Neighborhood Association
June 17th 2015: Jazz in the Park 3-6, Community Meeting 7pm, and Movies in the Park at Dusk
Join the Logan Park Neighborhood Association on Saturday, May 16th for a day of Mail Art!
The United States Postal Service will be on site to unveil a Logan Park cancellation stamp designed to celebrate Logan Park as the Heart of the Arts District. This cancellation stamp is considered collectible, and of no cost to you, so bring your mailing materials for cancellation!
Don't have mail? No problem! The Minneapolis Institute of Arts will be on site hosting a free postcard making event for all ages.
We will also be selling limited edition first class postage stamps, featuring the Logan Park logo!